Our beautiful bracelets are all individually handmade by us with ethically sourced crystal gemstones.
The suppliers we buy from have a policy of not buying from any crystal mines that use children to go underground or slave labour. Instead they work with adults and communities giving fair wages to assist personal and economic growth.
Our bracelets aren't the cheapest but we are happy that they come from kind, loving sources that help our planet.
Please be aware that these are natural gemstones created by Mother Earth. Therefore, the colours, markings and sizes of each batch of gemstones may vary slightly to that seen in our images.
Each bracelet has its own unique array of crystals we have put together to support the wearer with whatever they feel they need.
Some of our creations are one offs and unique and we may not repeat them or be able to source the crystals again so please be aware of this.
Our Mens bracelets currently come in 4 sizes as detailed below.
XS – 17.5 – 18.5cm
S – 18.5 – 19.5 cm
M – 19.5 – 20.5 cm
L – 20.5 – 21.5 cm
Should you require a different size or have any questions regarding our bracelets, please contact us and we will be happy to assist.
Enjoy our beautiful crystal bracelet creations.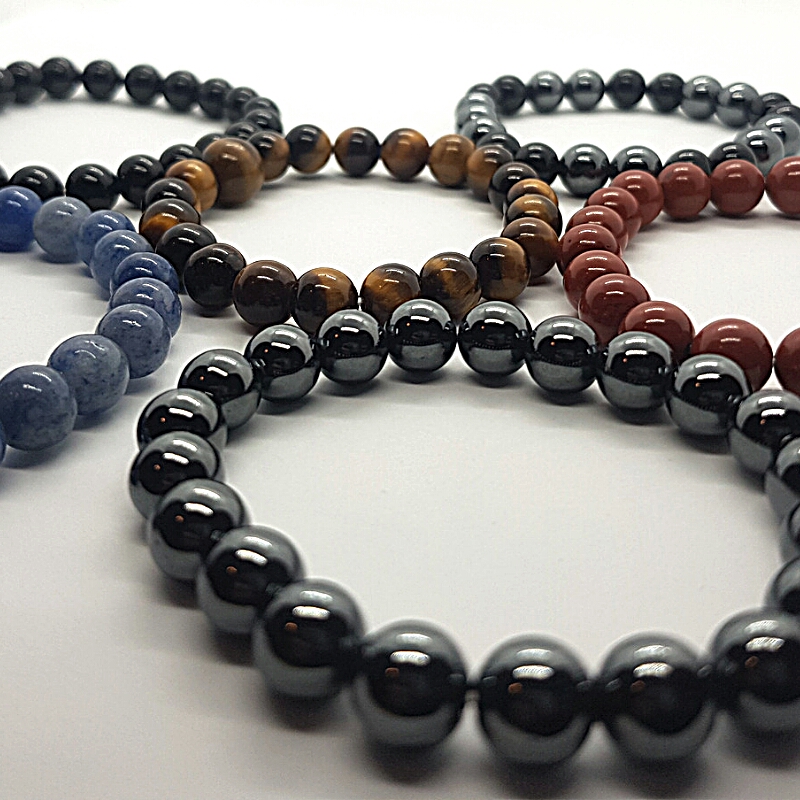 REPAIR & RETHREADING!
Should your bracelet accidentally break or become frayed we offer a re-threading service.
From just £5 per bracelet we will carefully re-thread your crystal beads, recharge the bracelet with Reiki healing energy, package and post it back to you.
There is a small charge for replacing any crystal beads that have been lost, please advise us of this before we re-thread your bracelet.